Understanding Probation Revocation Polcies In Colorado Probation Revocation Decision Making
By H. Michael Steinberg – Colorado Probation Violation Criminal Defense Lawyer
Understanding Probation Revocation Polciies In Colorado Probation Revocation Decisionmaking – Means Understanding Community Safety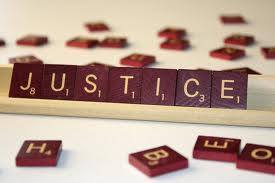 In Colorado, probation and parole officers see their roles as supervising and managing those on probation for the purposes of ensuring community ensuring safety. If one keeps that in mind – an understanding that the primary goal of probation is community safety – then you have the key to finding the best possible result in the event of a probation violation complaint.
Because of the realities of nearly every Colorado probation department, there is a clear unstated goal that not every individual on probation should be removed from the community because of technical violations or other minor violations, If the focus is on community safety, then the experienced Colorado probation violation lawyer should focus on the target of the community safety and argue that THIS probationers does NOT need to be removed from the community and can be managed safely and easily IN the community through a treatment based sentence. (see below)
Every Colorado Probation Department Has Standardized Policies Identifying How To Approach Probationers Who Are In Violation Of Their Probation Sentences
The INTERNAL policies of Colorado probation offices ask the following questions:
• Why does the Probation Department supervise probationers?
• What is considered a "successful" supervision period?
• What is considered an "unsuccessful" supervision period?
• Where and how is the line drawn between a "successful or unsuccessful" probation?
• When is a violation of probation violation serious enough to warrant a revocation of that person's probation?
• What are the appropriate sentence – or sanction to the revocation of a person's probation?
Colorado jails and its prisons are filled with criminal offenders, once on probation and because of technical  noncompliance – were sentenced to incarceration.
Sensible violation policies become essential to the credibility of the probation violation system. Treating technical violations of probation LINK as compared to violations based on new criminal behavior is a key issue in probation violation cases.
Probation Violation Cases Are Clogging Colorado Courtrooms
Alleged probation violators can be seen being everyday being processed in Colorado's crowded courtrooms. These cases often require multiple court appearances in court for advisement of the complaint, hearings on the violation, dispositional hearings, and sentencing hearings.. ALL consuming a large portion of the Court's time, energy, and resources. Many courts have no way to measure how many cases "appear" in their courtrooms. Probation violation are not scheduled, they are, most of the time, "worked into" already crowded calendars.
Minimum Rights And Low Priority Attach In Colorado Probation Violation Cases
Because probation violation cases have a low priority and the rights that attach to these cases barely meet due process  – the general backlog of most of the courts may last several months after a violation brings the defendant back into court. If the issue is the use of drugs for example, the delay in reentering treatment cahave disastrous results.
The Need For Consistency In Treating Like Probationers In Like Fashion
Another important issue in probation violation case is a department's goal of consistency and equity in handling probation violations. Because probation officers are all different – what often happens in a probation revocation proceeding is the probationer is treated unfairly from DA to DA – from courtroom to courtroom – and from probation officer to probation officer.
It is very common to find massive disparities in the way probation revocations are handled. One revocation for a minor technical violation may land a person in jail while another is "revoked and reinstated" because he or she had an experienced lawyer.
The need for the use of common sense is violations for technical "mistakes" while on probation is justified when you look at the purpose of probation. It is just not realistic to expect that offenders who are trying to change and lead, for example, a drug-free and prosocial lifestyles, will immediately have the skill and even the ability modify their behavior quickly while on probation .
Tempering The Decision To Revoke and Punish With Intelligence
When responding to probation violation proceedings in Colorado, the experienced criminal defense lawyer will work up a strategy involving these principles:
Hold the defendant accountable for his or her actions by monitoring and controlling the offending behavior, and then developing rehabilitation programs addressed to the specific offender's needs.


Take into account the defendant's actual risk, the precise nature of the violation(s), and then be "objective" when holding the defendant accountable.
Proportional Response – The Internal Expectations Of A Colorado Probation Department
• There will always be some response to violation of probation.
• That response must be proportional to the risk to the community posed by the offender, the severity of the violation, and the actual risk posed by that violation.
• The probation department must use the "least restrictive response" necessary to respond to the violation of probation.
• There needs to be consistency in the handling of all similar violations given the same or similar risk factors.
• Any response to a probation violation needs to focus on the long-term positive outcomes in the context of the the purposes of probation.
• A probationer who is trying hard and failing marginally and demonstrates a willingness to abide by supervision requirements should be treated with compassion and fairness under the surrounding circumstances.
nderstanding Probation Revocation Polciies In Colorado Probation Revocation Decisionmaking – Summary And Conclusion
Responding to a probation violation should focus on three principles:
• The severity of the misconduct.
• The risk posed by the offender.
• The actual threat, if any,  to community safety posed by the specific violation(s) of probation.
A Violation of Probation can only be one of three things:
• The commission of any crime or offense.
• Failure to comply with any condition of probation.
• Absconding by remaining away from the jurisdiction of the Court or by keeping one's whereabouts hidden.
Every violation does NOT have to result in incarceration and or other forms of punishment. They can be handled internally or a quick court hearing in which the probationer is admonished and reinstated on probation.
The goal here for the Colorado criminal defense lawyer is to make certain the probation officer's response and that of the Court is …appropriate and proportionate to the misconduct with "corrective interventions" that are measured and reasoned and meet the identified rehabilitative needs of the person on probation.
As one article that I researched on this subject put it:
"Punishment for violations of probation should NOT should not be driven by anger or vengeance or be so emotionally laden as with angry, empty threats that cannot be carried out (without undermining the probation process"
Responses to Colorado probation violations need to be:— Objective.— Specific.— Realistic.— Clear.— Appropriate.— Enforceable.
….and they should be matched to the person who is on probation to realistically address the particular violation of probation and to bring about the kind of positive change that will encourage – assist and enable the probationer to successfully complete the probation sentence.
Understanding Probation Revocation Polcies In Colorado Probation Revocation Decision Making
ABOUT THE AUTHOR: H. Michael Steinberg – Email The Author  – A Denver Colorado Probation Violation Criminal Defense Lawyer  – or call his office at 303-627-7777 during business hours – or call his cell if you cannot wait and need his immediate assistance – 720-220-2277.
If you are charged with A Colorado crime or you have questions about understanding Probation Revocation Polciies In Colorado Probation Revocation Decisionmaking, please call our office. The Law Offices of H. Michael Steinberg, in Denver, Colorado, provide criminal defense clients with effective, efficient, intelligent and strong legal advocacy. We can educate you and help you navigate the stressful and complex legal process related to your criminal defense issue.
H. Michael Steinberg, is a Denver, Colorado criminal defense lawyer with over 40 years of day to day courtroom experience –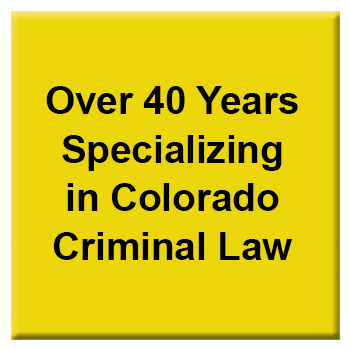 >specializing in Colorado Criminal Law along the Front Range.  He will provide you with a free initial case consultation to evaluate your legal issues and to answer your questions with an honest assessment of your options.  Remember, it costs NOTHING to discuss your case.  Call now for an immediate free phone consultation.
Helping Clients To Make Informed Decisions In the Defense of Colorado Criminal Cases.
Contact A Lawyer with Three Decades of Experience as a Denver Criminal Attorney at The Steinberg Colorado Criminal Defense Law Firm Today.
Colorado Defense Lawyer H. Michael Steinberg provides solid criminal defense for clients throughout the Front Range of Colorado – including the City and County courts of Adams County, Arapahoe County, City and County of Boulder, City and County of Broomfield, City and County of Denver, Douglas County, El Paso County – Colorado Springs, Gilpin County, Jefferson County, Larimer County, and Weld County,…. and all the other cities and counties of Colorado along the I-25 Corridor… on cases involving …Understanding Probation Revocation Polcies In Colorado Probation Revocation Decision Making.
Other Articles of Interest:
If you found the information provided on this webpage to be helpful, please click my Plus+1 button so that others may also find it.
___________________________
H. Michael Steinberg Esq.
Attorney and Counselor at Law
The Colorado Criminal Defense Law Firm of H. Michael Steinberg
A Denver, Colorado Lawyer Focused Exclusively On
Colorado Criminal Law For Over 40 Years.

The Edward Building
8400 East Prentice Ave, Penthouse 1500
Greenwood Village, Colorado, 80111

Main: 303.627.7777
Cell: 720.220.2277
24/7 Pager: 303.543.4433
FAX (Toll Free): 1.877.533.6276

Always investigate a lawyer's qualifications and experience before making a
decision to retain that lawyer or, for that matter, any professional ...in any field.